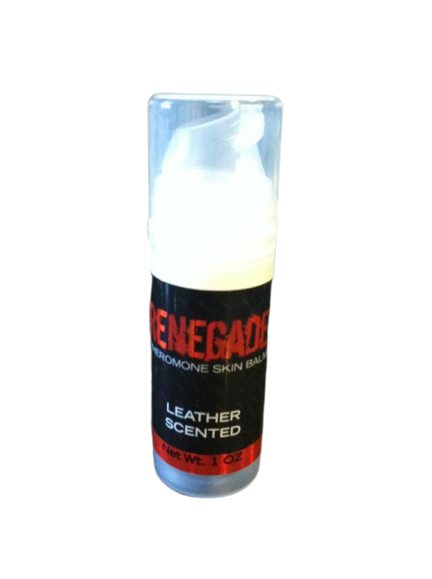 Evolutionary Muse
Renegade Pheromone Balm
---
Renegade Pheromone Balm | A Powerful Catalyst of Sexual Attraction 
Renegade™ Pheromone Face and Neck Balm ensnares the senses of the female attraction. Renegade Pheromone Balm contains the potent male pheromone Androstenone, known to send an extremely sexual signal in a SUPER long lasting, skin soothing formula. With a masculine fragrance reminiscent of new leather and spicey woods, Renegade enraptures...seduces...
With Renegade Pheromone Balm you will experience a potent and long lasting change in both your own attitude, and the receptiveness of those around you. It can also be applied to the chest area before workout for a boost in focus, confidence, and workout intensity.
THIS IS EXTREMELY CONCENTRATED AND POTENT - USE SPARINGLY!
---
Share this Product